Online Noida - Greater Noida Industries Directory
Please note:
To create an online directory of all the industries - alphabetical and category-wise - for the use of we the Indians more particularly the Noida - Greater Noida and Yamuna Expressway Community , we have launched an "Online Industries Directory Project". All the industries are requested to submit the information in this section. Please do not leave any field blank. Please do not miss use by submitting irrelevant information here. Be a niece visitor!.
AGNI Off : UPSIDC Building, Surajpur Industrial Area, Greater Noida 9313869560, 9810158019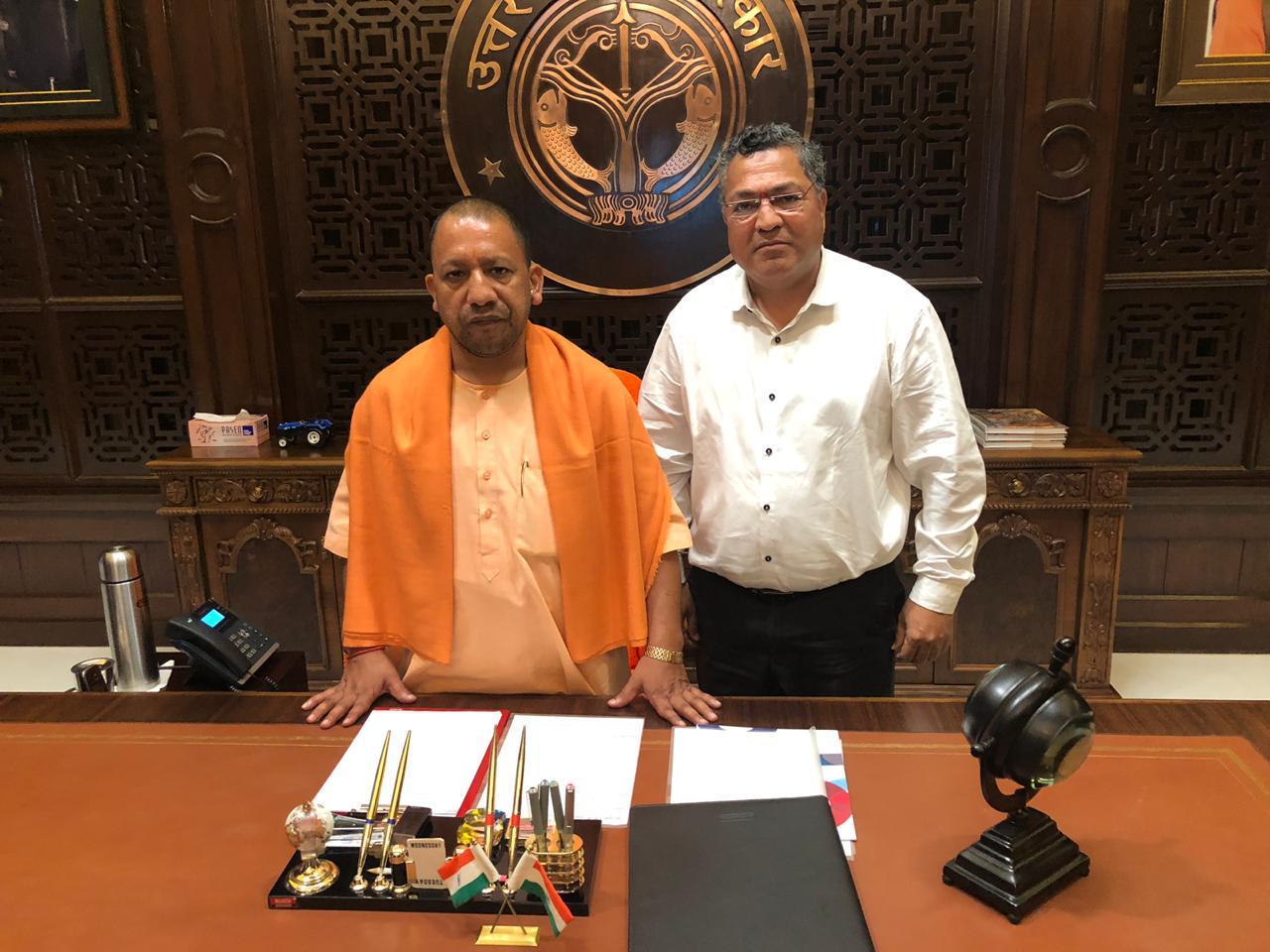 I Was fortunate enough to have one to one interaction with Uttar Pradesh Chief Minister, Hon'ble Sh. Yogi Adityanath following a formal meeting with him in his Lucknow office today. I introduced myself as office bearer of Greater Noida Industries & thanked him for bringing huge investment in UP which would provide employment to the masses & lead to development. Further, I requested him to visit Greater Noida & interact with Industrial representatives who would be very excited to interact with your goodself. He expressed his keenness for the visit & assured me of the same in nearby future. Enclosed Today's Pic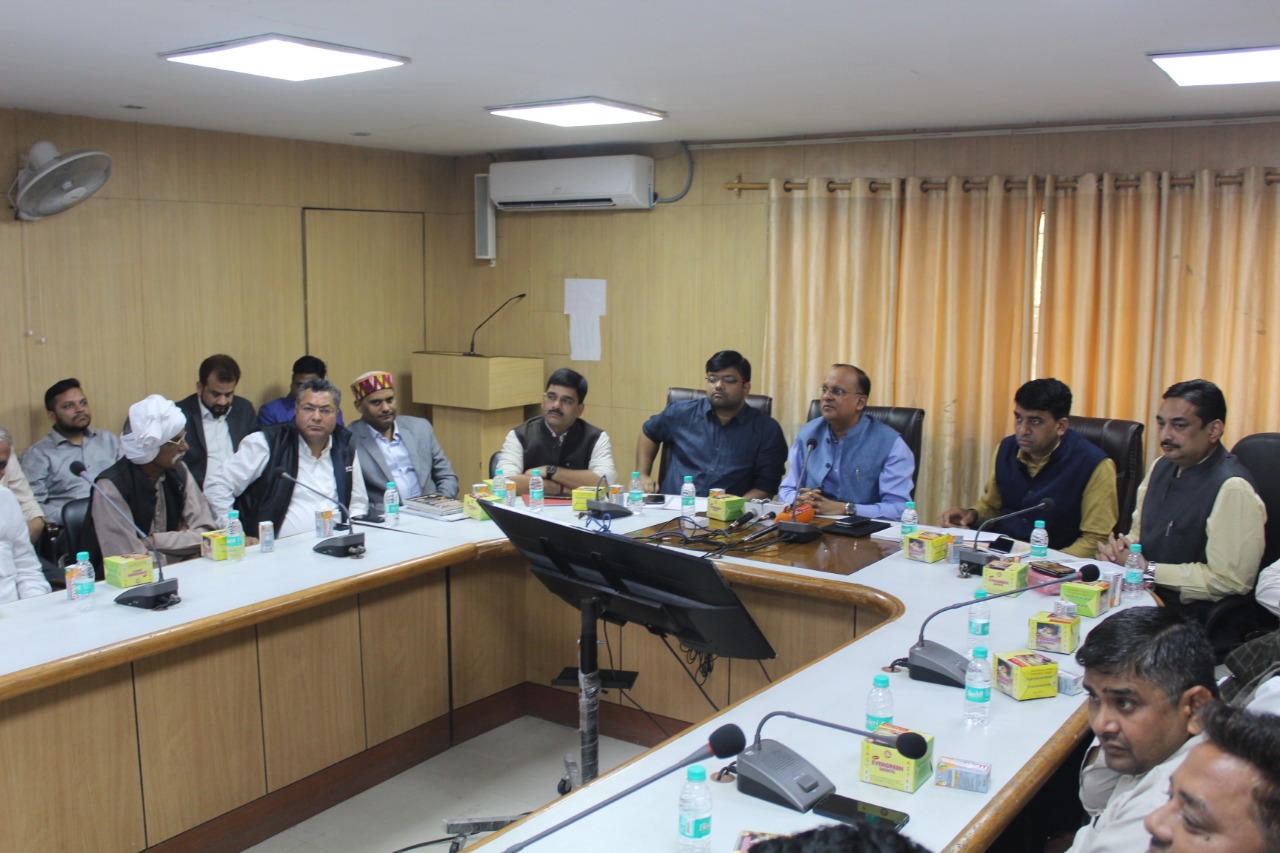 Farmers/natives of Jewar village, where proposed Airport is to be built have been reluctant in picking compensation proposed in view of their acquired land. In a bid to resolve it firmly, Our DM, Sh. B N Singh had a meeting with all stake holders alongwith industrial representatives, Credai officials & concluded it on a very positive note on 15th Nov 2018 Thursday. I was also present in the meeting as President of Greater Noida Industries & going by account of things, Our DM, deserves all laurels for the way the meet was conducted & in initiating all possible fronts to ensure land acquisition process is hassle free & the interests of all are protected. Post this meeting, I sincerely hope for timely inauguration of Jewar Airport. Enc Few Pics

Association of Greater Noida Industries meeting with SSP Shri Amitabh Yash , IPS on 04/12/2010

Previous meeting of AGNI
Association of Greater Noida Industries organised a welcome and introductory meeting of Industry representatives with new SSP of Gautam Budh Nagar Shri Amitabh Yash, IPS and his team to assess the law and order situation in Greater Noida particularly in Industrial areas...
Shri Sahdev Sharma President of AGNI highlighted the achievement of AGNI so far since 1989 and assured SSP co-operation of AGNI in improvement in the law and order situation in Greater Noida.
Shri Aditya Ghildyal, Vice President , AGNI , informed SSP that no big industry has been set up in Greater Noida owing to security fears. He also demanded that property traffic management plan need to be chalked out for facilitating traffic movement and police visibility should be improved .
SSP Shri Amitabh Yash gave the example of wiping out of "Dadua Dacoit Gang" in Chitrakut District with 22 constables only..with the suport of high-tech surveillance systems…He intends to follow the high-tech path to deal with the law and order situation in Gautam Budh Nagar. The meeting was attended by Mrs Alankrita Singh CO cum Additional SP Lines , Shri Rahul Kumar , CO, Greater Noida, Shri Kildeep Singh, CO-Industries. ..A power point presentation was also given by Hamari Suraksha .President and CEO ..Ashwani Narula..D..for creating an online database of all the stakeholders of Industries ..for security reasons.
Shri Aditya Ghildyal, VP , AGNI and General Secretary P P Sharma, GS , AGNI handed over representation to SSP Shri Amitabh Yash, IPS
AGNI also organised a press conference...for which large number of print, electronic and internet media persons were present..
Honda Siel, Mosar Bear, DENSO, Grazoiano, Delphi, New Holland Fiat, Asian Paints, Yamah, Control and Switch Gear , LEXUS, Mahila Udyami park and other MNCs from Noida-Greater Noida participated in the meeting.